.
 THE HIGHLANDS ARE WAITING

 THE LAND OF ANCIENT RITUALS AND LONG-RULING CLANS
.

Dear Friends and Colleagues  
The Highlands Are Calling… We hope you are all safe and well as we reflect on this challenging and unprecedented time. Though the world is slowly waking from its lockdown slumber you may be making tentative travel plans, although we are still a little bit away from a return to relative normality, however the changed World is coming – our New World of Travel…
The Highlands of Scotland, our beautiful homeland at times could be so challenging and full of changes, from unpredictable weather to unexpected harsh conditions, we are familiar with changes and changing our plans to give you the best travel experience.
So, as the world is changing and adapting to these strange times, Thistle Tours implementing new operating procedures based on the last government guidelines such as social distancing and cleaning measures to ensure that in our new-coming Travel World you have a worry-free Highland Journey with us.

We will always be up to date with the latest government advice and only take you to trusted attractions, restaurants, hotels and accommodation making sure that your travels with us, is travelling with confidence.

HERE IS MORE INFORMATION ON HOW WE ARE CHANGING OUR TOURS AND OPERATING PROCEDURES.


RELAX AND TRAVEL IN COMFORT
Thistle Tours have set a high standard over the last 15 years providing perfectly tailored Tours with a guaranteed high-quality Service, offering one-on-one personal attention on our small group travel, from Private Tours to a small group tours with an average group size of 10 people or under, in a 16-seat mini coach, there's plenty of space for everyone, compared to larger coaches, we've been doing social distancing for years.
Throughout the years we were always offering our small group travel, this means you get more time with our expert guides and avoid the crowds, this gives you more personal touch, time to relax and travel in comfort, this also gives you a great chance to see the best of the Scottish Highlands – spectacular locations, an exclusive access to private sites, off the beaten track and away from the crowded tourist paths experience.
Thistle Tours don't do big group coach tours and the Scottish Highlands is not a theme-park, so you are sure to get a relaxed, personalised and off the beaten track experience on all of our small group travels, you are guaranteed more relaxing and comfortable travel when you are travelling with us at your own pace rather than as part of a group on a regimented coach schedule.

–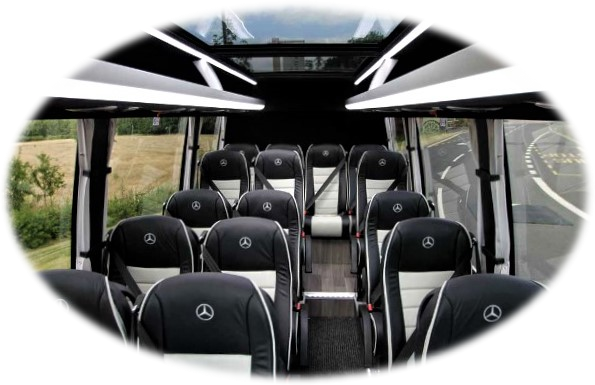 PERFECTLY CLEAN FLEET
Thistle Tours expertly maintained, high quality Fleet of executive vehicles have been specifically chosen for touring the Highlands in safety, comfort and style. Our vehicles have always been well cleaned & air conditioned, comfortable and spacious enough to ensure an efficient and personal service as well as an enjoyable and memorable touring experience.
We frequently sanitise whole surface areas in all vehicles on our tours including the full deep clean with a specialised Cold Fogger aerosol machine before or after any of our tours (same as airlines use). We have also taken the extra precautions to protect our guests and our guides & drivers by fitting Perspex screens in our vehicles behind the driver's seat, there are also antimicrobial film on the handrails, non-touch door opening gadgets and hand sanitiser stations throughout the vehicle that you can use during your journey.
All our fleet are well-ventilated and air conditioned during the tour to keep the fresh air flowing throughout the vehicle, you will keep your own seat during your trip and face masks will also be available.

–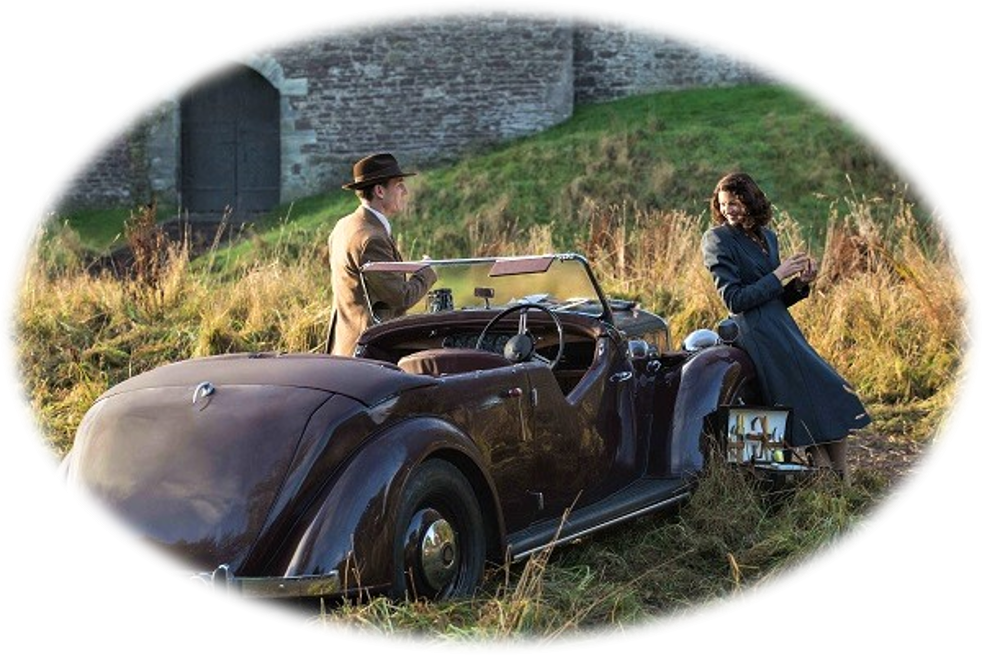 LOCAL EXPERT GUIDE AND DRIVER
We are based right in the heart of the Highlands, as true Highlanders who will not know better than Thistle Tours' local expert Guides and Drivers about Highlands & Islands' hidden gems: lost in time, secret locations away from the crowded tourist paths, historic Castles and Clan Lands, local Folklore & Legends and more special undiscovered Highlands which other travellers would not see. 
Thistle Tours local expert Guides and Drivers have a perfect knowledge of the Highland roads, guaranteeing a high-quality service and offering you one-on-one personal attention, most importantly though, they are there to give you a stress-free travel. All of our guides and drivers equipped with facemasks and trained in the most up-to-date health and safety procedures.
As true Highlanders, we know how special and different our Highland roads can be, we have always been different from others by providing on our tours, both a Tour Guide and a Tour Driver to keep you all entertained and to drive you in safety to make sure you have the magical experience you won't forget.
–


TRUSTED RESTAURANTS, HOTELS AND ATTRACTIONS  
Ever wish you knew someone? A friend you could call who would make everything right just because you enjoyed a special relationship with them. At Thistle Tours we know someone.

For more than a decade Highland based Thistle Tours Family has been making and keeping friends with the hospitality community throughout Scotland and the Highlands. Thistle Tours long-standing relationships with the best hoteliers and proprietors, Highland Clan Chiefs and Pipers, the castle keepers and storytellers, restaurant chefs and ferry drivers ensure that our guests are met with the warmest of welcomes and cared for with a generosity of spirit that reflects the great tradition of the Highland people.

Thistle Tours Team personally visit every place we offer on our tours and if you travel with us, we will only take you to places if they meet our hygiene & safety standards and if they are our trusted partners – attractions, restaurants, hotels and accommodation, making sure that your travels with us, is travelling with confidence.
–

THISTLE TOURS GOOD TO GO 
Finally, the fire's lit & the kettle is on, Thistle Tours Family are pleased and proud to announce that 'We are Good to Go' and ready to Welcome You Back to the Highlands, to our Beautiful Homeland of ancient Rituals and long-ruling Clans more than ever before.
Thistle Tours Team have been working incredibly hard behind the scenes to adapt our business and operating procedures to meet the recommended guidelines and delighted to confirm, we have gained the 'We're Good To Go', a UK-wide and Scotland Travel Industry Standard and Consumer Mark, meaning Thistle Tours are adhering to the respective Government and public health guidance and have carried out a COVID-19 risk assessment with the required processes and protocols in place.
Thistle Tours Team has also gained the 'We're Good To Go' Training Certificate, indicating that our Tours and Services have the highest possible standard in terms of "covid-free" travel. Here at Thistle Tours, we take very seriously the safety and well-being of our team, our guests and small rural communities we live in, here in the Highlands, this is at the forefront of determining how we will operate, there are a few important changes to our standard operating procedures in order to maintain cleanliness and aid social distancing, to find out more about Thistle Tours COVID Safety Protocol and 'We're Good To Go' Training Certificate, please click here.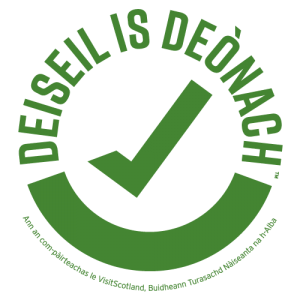 –

Although the above procedures we are putting in place may feel quite different, especially to our regular guests rest assured that the Highlands of Scotland with Thistle Tours is the safest place to travel and the welcome will be warmer than ever.
In the meantime, Thistle Tours Family is a proud Member of The Clan Donald Society of Scotland and there is a wee message for you to read from our High Council of Clan Donald from Armadale Castle on the Isle of Skye while enjoying Thistle Tours' amazing video scenery below, however it will always be "High above – The Scottish Highlands"… 
Please, Stay Safe And Sane, And Please Bear In Mind That Our Land Of Ancient Rituals And Long-Ruling Clans,
The Highlands Of Scotland Are Waiting For You To Discover With Thistle Tours!

–
On Behalf Of All The Team Here At Thistle Tours We Look Forward To Welcoming You More Than Ever Before,
THISTLE TOURS FAMILY
    TURAS A 'CHLUARAIN

–

.

"Remember, Dear Friends, the words of the psalmist who wrote: "Weeping may tarry for the
night, but joy comes in the morning." Be strong in your faith, pray for one another, wash your hands,
and stay safe. We will see an end to this pandemic. We will have occasions to celebrate but let us do
so once your local authorities give you the all clear!"
Domhnall gu bràth!
The High Council of Clan Donald
Armadale Castle,
Isle of Skye, Scotland
30th March 2020

–



ANAIL A GHAIDHEIL, AIR A MHULLACH!
THE GAEL'S BREATHING PLACE, ON THE SUMMIT!