BATTLE OF CULLODEN 275 YEARS ON
GUM BIODH CUIMHN' ORR', GU MAIREANN, GUM BIODH SÌTH ORR', NAN CADALIN, GUM BIODH SÌTH ORR', NAN CADAL

.
2021 was very special for us at Thistle Tours and for our Highland Heritage as we commemorated the 275th Anniversary of the Battle of Culloden, the battle which sadly marks the end of the Highland Clan Culture.
Blàr Chùil Lodair or The Battle of Culloden was the harbinger of the Highland Clearances, it is the only battle that Bonnie Prince Charlie ever lost and it is the only battle that the British Army regiments are not permitted to include in their battle honours.
Today and always we will remember Cùil Lodair (Culloden) by paying our respect to the Fallen Na Seumasaich (Jacobites), our memory reflected in a short film we would love to share with you, created by Chas MacDonald, featuring Sandy MacDonell, Piper to The Clan Donald Society of Scotland.

.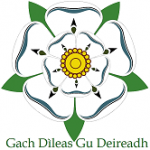 BLÀR CHÙIL LODAIR
APRIL 16, 1746
THERE WAS WIND, THERE WAS RAIN, THERE WAS FIRE ON THEIR FACES, WHEN THE CLANS BROKE THE BAYONETS AND DIED ON THE GUNS…
ANDREW LANG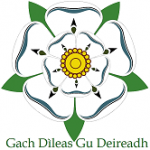 ANAIL A GHAIDHEIL, AIR A MHULLACH!
THE GAEL'S BREATHING PLACE, ON THE SUMMIT!